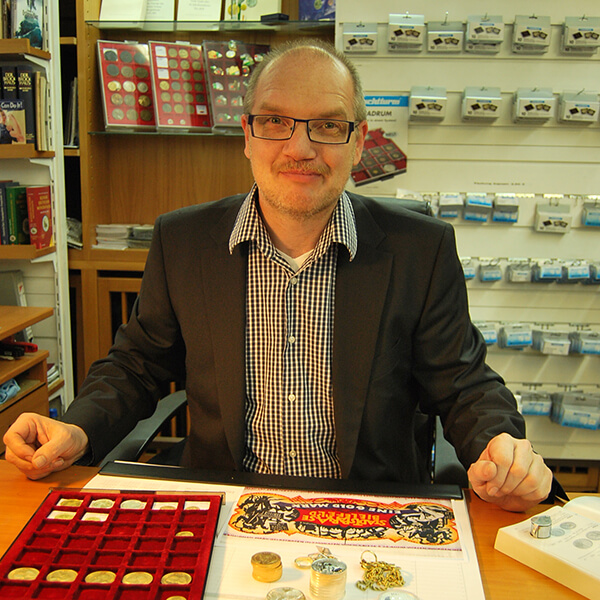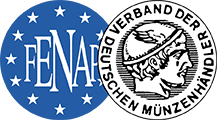 For us, your satisfaction is the center of our action.
We have run a store in the city center of Bielefeld for more than 20 years. We owe this success to the fact that our customers are regulars, they are customers who have come to us for decades. Because coins are a very special product. Those who buy or sell coins must be able to trust in the reliability of their partner. We offer you this good feeling.
Whether you are looking to build or sell a collection, you can rely on our fairness.
We give you our word.


My recommendation for you:
Choosing us is always worth it.
Whether you are looking to buy or sell, it is worth choosing us as your partner as we run a store where we offer you all of the services you can ask a good coin dealer for.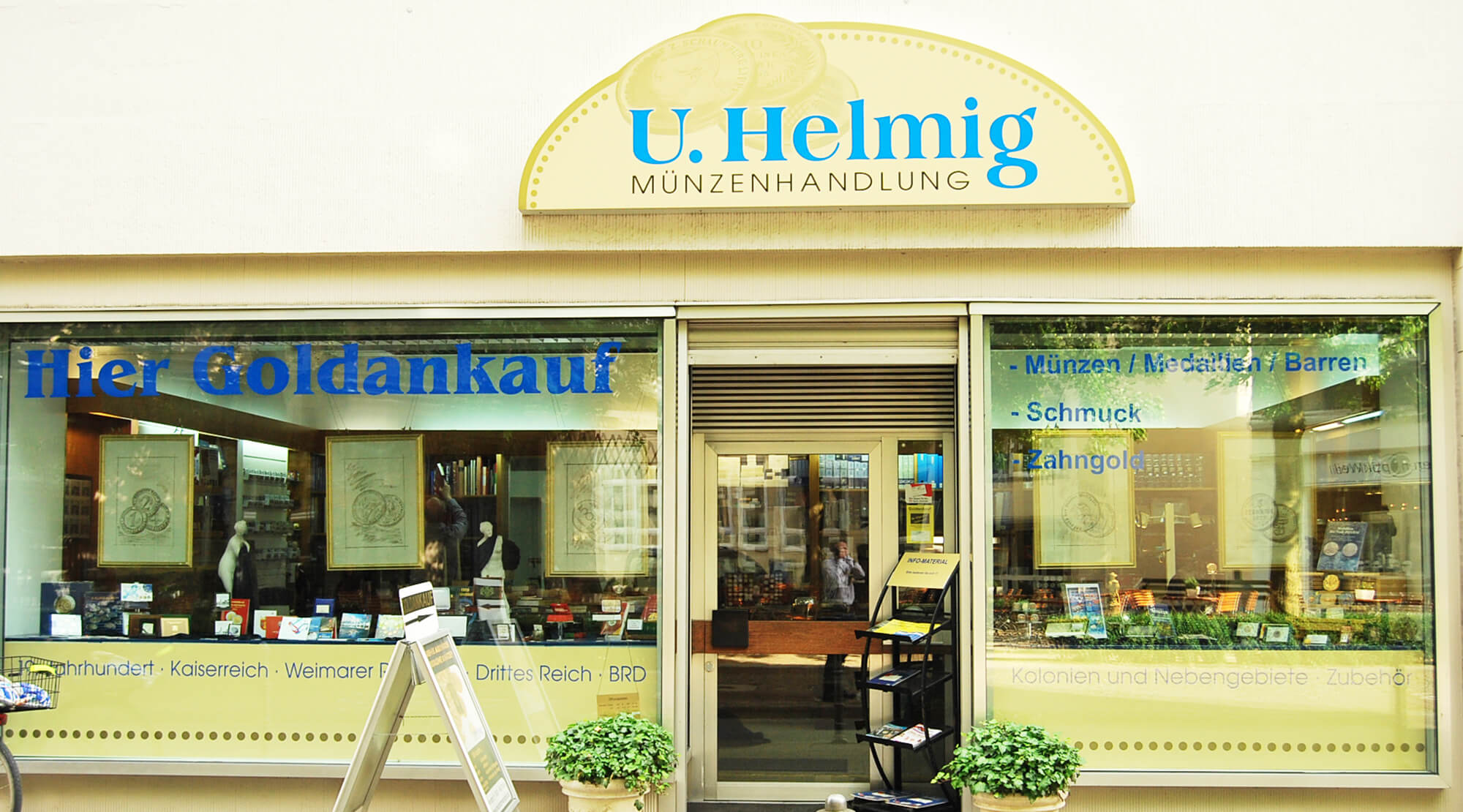 We operate an extensive stock of coins and other numismatic objects from all periods, countries, and in all possible price categories.
As a member of the Verband der Deutschen Münzenhändler, we warrant the authenticity of coins bought at our store.
We are your store specialized in German coins.
We are your store specialized in collectibles from Bielefeld.
We have time for you and offer elaborate consulting regarding the built up of a collection.
You can purchase accessories and numismatic literature at our store.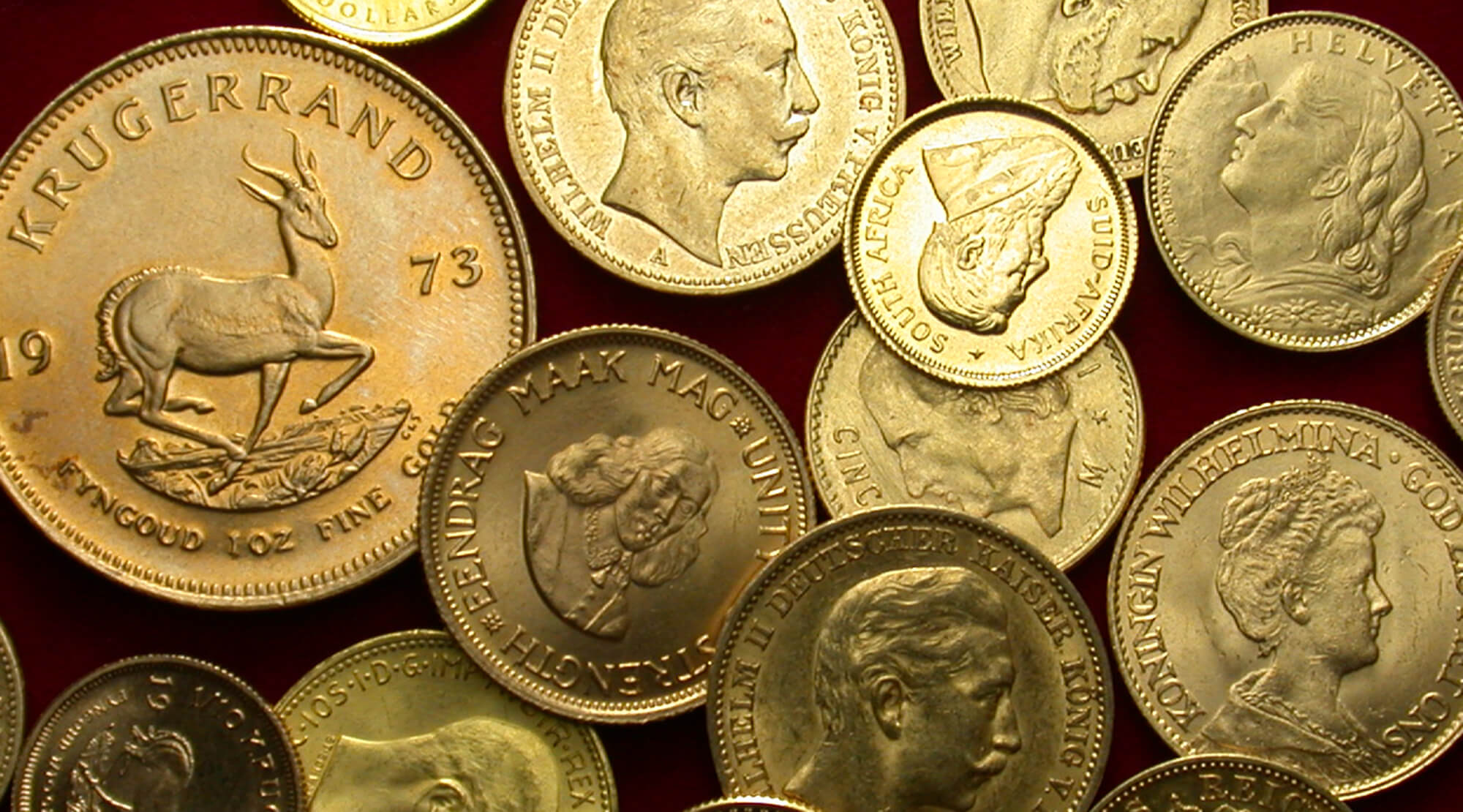 We buy individual pieces as well as complete collections.
The evaluation of your collection is free of charge.
We buy coins, medals, bank notes, gold, other precious metals, militaria, post cards, old Bielefeld literature, all collectibles around Bielefeld.
We pay competitive and fair prices.
We offer reliable consulting.
We buy gold at the current rate.
Contact us! We're glad to hear from you.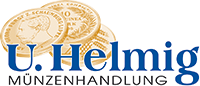 U. Helmig Groß- und Einzelhandel
eingetragener Kaufmann
Arndtstraße 9
33602 Bielefeld
Phone: +49 5 21 / 96 77 63
Fax: +49 5 21 / 96 77 650
Mail: u.helmig@muenzenversand.de
Web: www.muenzenversand.de